M2V Conversion and Movies in Encore
M2V Assest Creation


Open Premiere and import movies clips
Arrange on the timeline

Include 5 extra frames using the in/out points and make default transition (for MPEG2 we have to have at least five frames of black to make sure we dip to color all the way)

Set Encore Chapter markers on timeline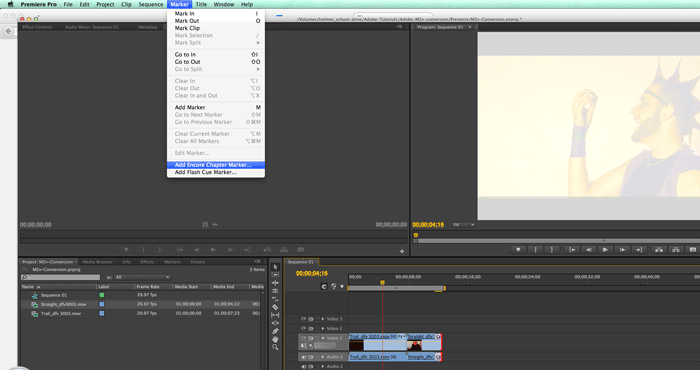 Name your chapter marers (the first chapter you created will be named chapter 2)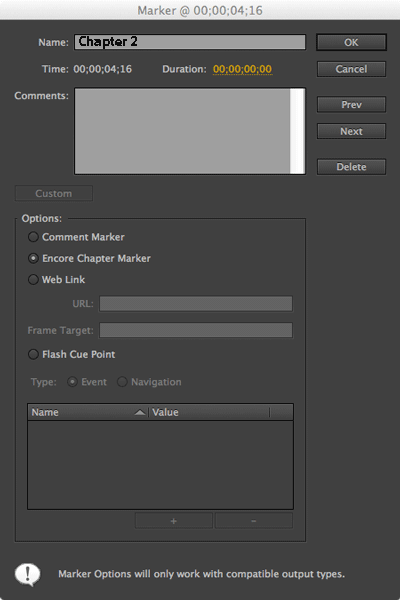 Repeate at these frames (chapters 3, 4, and 5)

Once you have all of your chapters marked we can export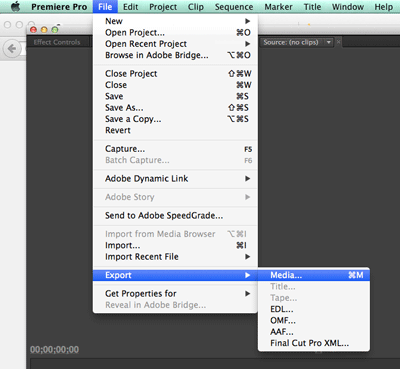 Choose the MPEG2 for DVD setting (Elementery streems)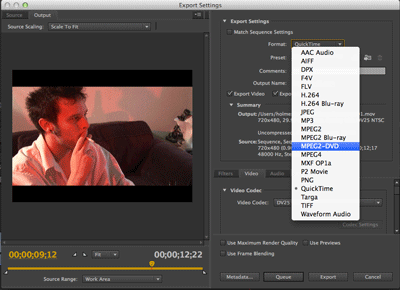 Name your export file (simple names, no spaces)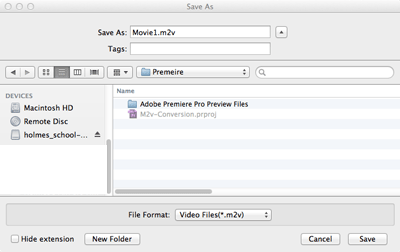 Lets look at the expanded expot setting
Audio and video are seperate. This is elementry steams used with optical delivery
Setting can be adjusted for the best coversion
1 pass VBR: look at the bitrate settings
GOP Setting are used with advanced MPEG compressions
Don't forget to use your in/out sequence range (dip to color)
Check out the file sizes of the raw clips vrs the M2V and audio files. Watch them in quicktime, see which you like more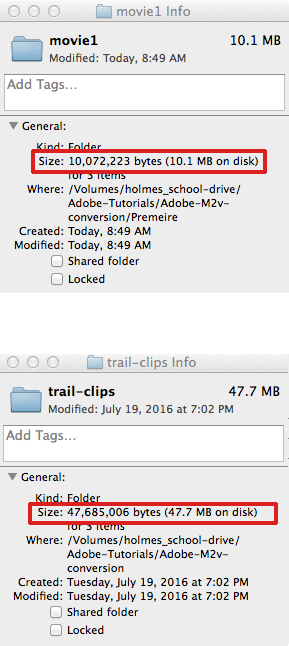 Importing M2V into Encore and creating links and chapter menu
Open Your Simple-SD-menu totorial. We will be adding on to what we have done so far
Import the M2V

select your M2V file
Import the audio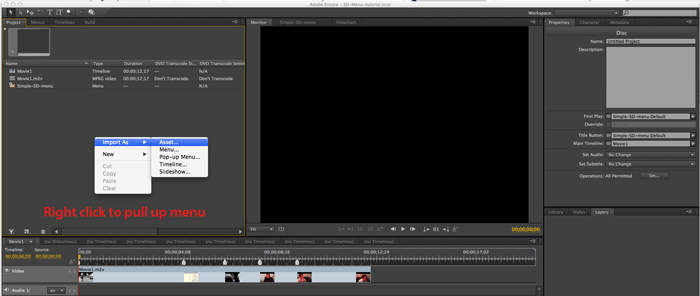 Select the wav file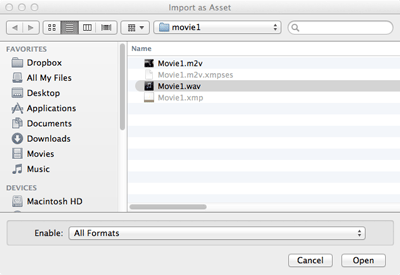 Double click on the timeline then drag the wav onto the audio track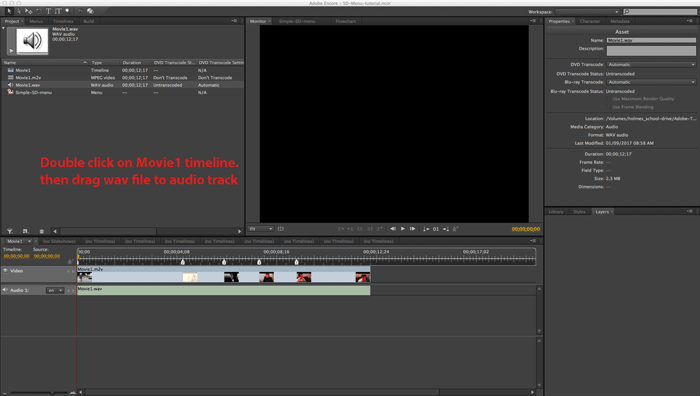 Link the play all button to the timeline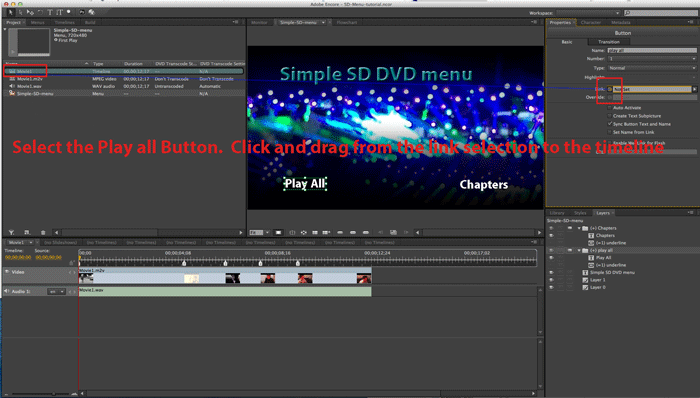 Make the link from the timeline back to the menu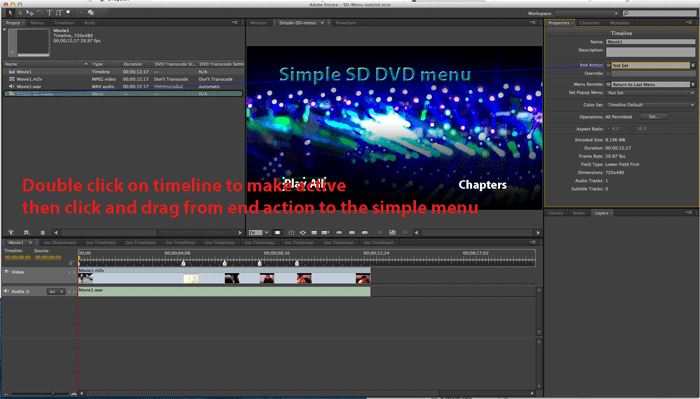 Take a look athe the flow chart, then preview. Note that only the play all button should function.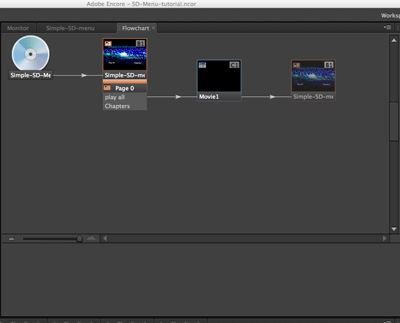 Create a chapter menu (note I have one already made)
Import chapter menu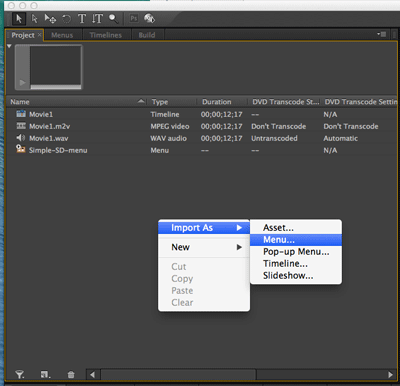 Link first chapter button to first chapter on timeline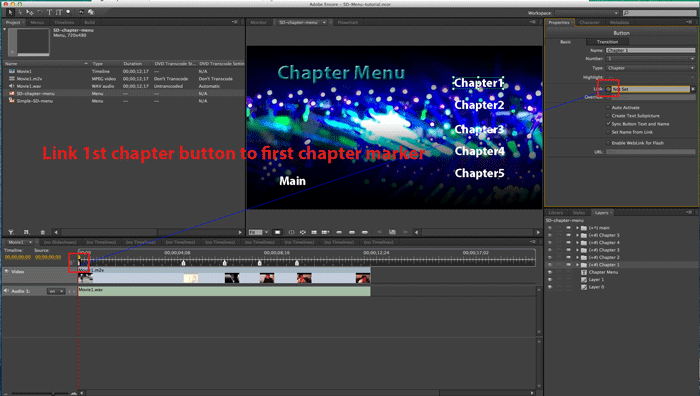 Using pull down menu, create chapter index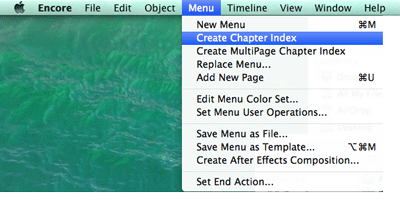 Link the Main Button (back to main menu) on the chapter menu and the chapter button on the main menu

Save and preview you DVD. You need to trouble shoot if it does not work properly.