Chapter playlists in Encore
In Encore you can use chapter playlists to link the chapter marker in a timeline to play in any order you want. The playlists bypass marker end jumps, and the playlist has it's own end jump settings. We will use the chapter playlist container to rearrange words in a sentence
below are the files you will need to do the tutorial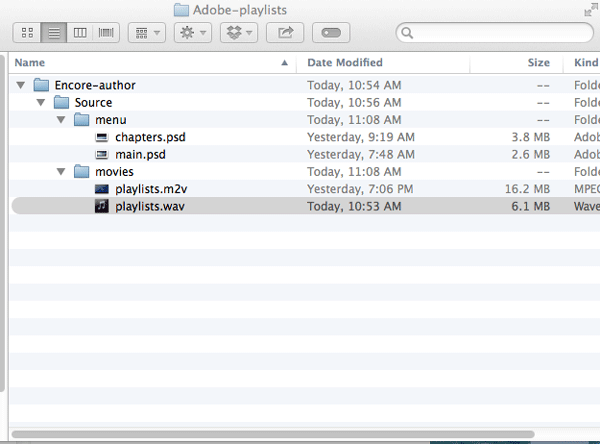 Make a new DVD project, don't forget to use good file management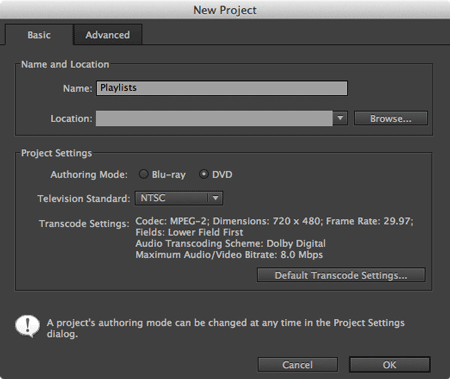 Import the menus as menus and the video content as a timeline

Double click on the timeline to make it current, then left click it to pull up is menu. Make a new chapter playlist for your timeline.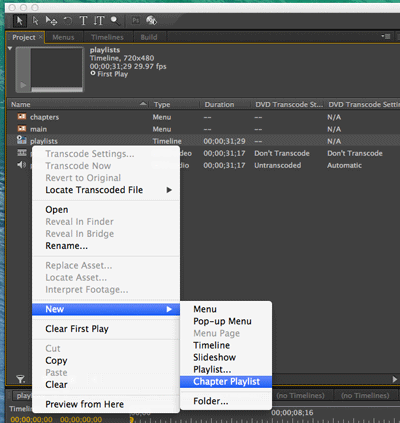 Double click on the element in the left side of the window to populate the right column. Make yours look like this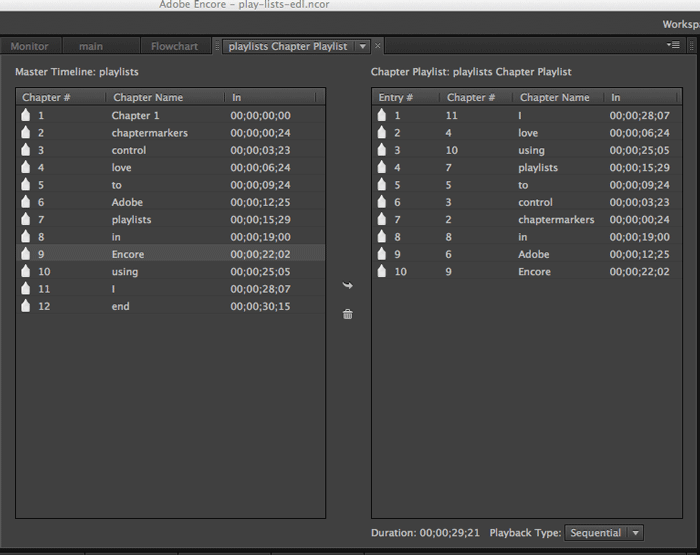 Set each of the track markers (that are included in the sentence) end action to return to the chapter menu. Note that you can return to the chapter menu and highlight the next word in the sentence (good HCI programming)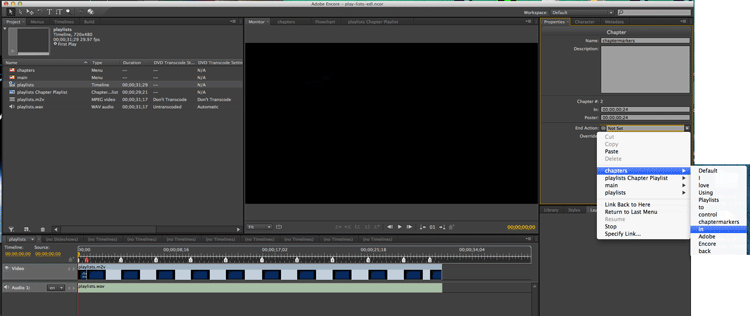 Link up the rest of the buttons on the main and chapters menus. In the below example I am linking using the flow chart. After connecting the main menu and chapters back buttons I can link from the flow chart. Here I am dragging from the buttons name down to the chapter marker.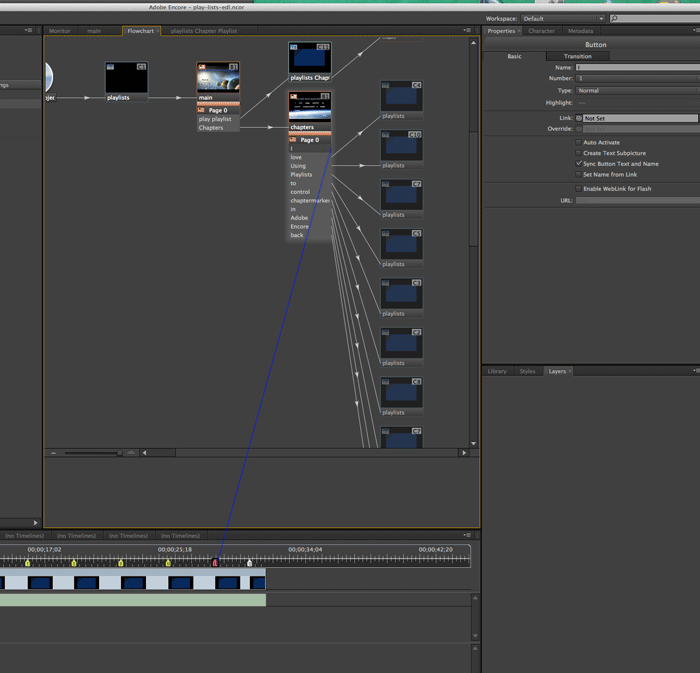 save it and try it out.